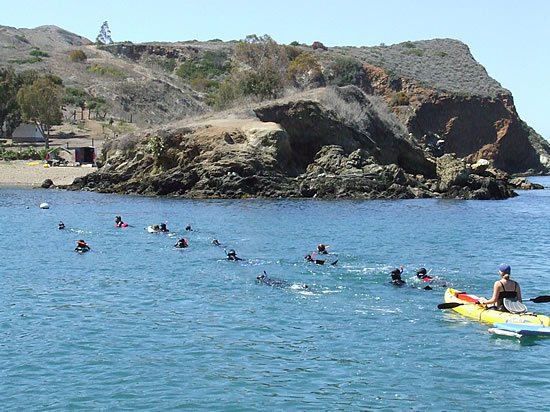 Whites Landing is the longest sandy beach on Catalina Island and home to multiple terrestrial and marine ecosystems. Our program facility is complete with tent cabins, a large dining hall, store, and all the facilities needed for a great week at sea camp!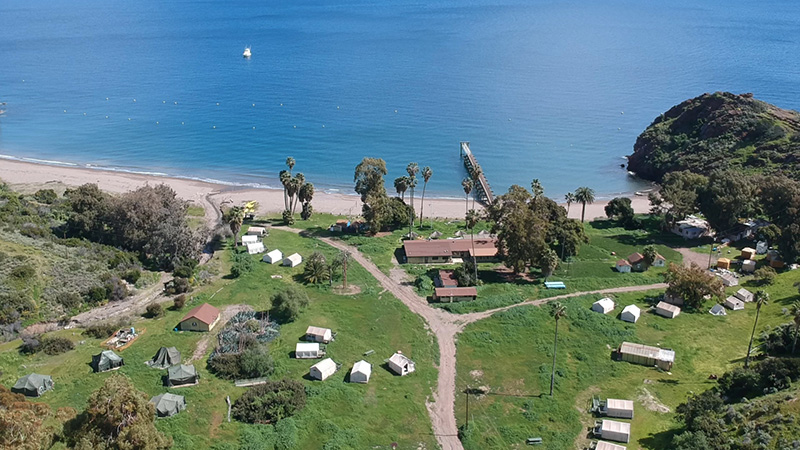 Catalina Island is an ideal location for marine science outdoor educational programs. Students and teachers are immersed in the splendid beauty of nature while conducting actual hands-on field science activities.
            Awakening A Love For Natural Sciences
The first thing your students learn when coming to MSI's Sea Camp on Catalina Island is how to keep a scientific field journal, which becomes their most important tool during their week at camp.
By learning how to do actual field science they get to experience life as a marine biologist would, which ignites their imagination and creativity and puts it to the use of developing a personal love and appreciation for the wonderful world of natural sciences.
            Environmental Appreciation & Stewardship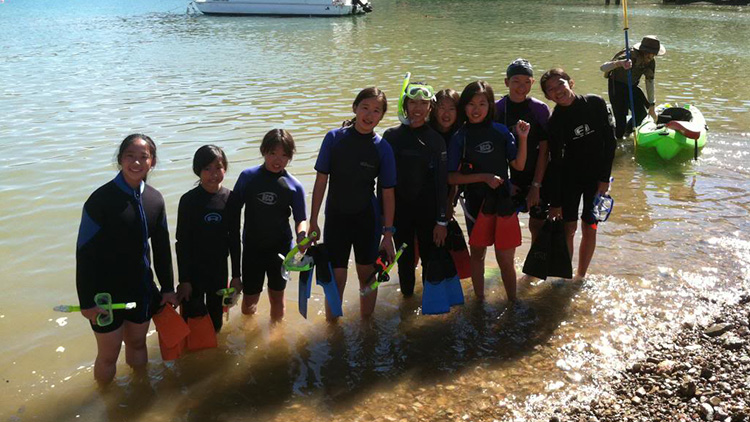 People protect that which they love, and they love that which they know and have a direct relationship with. That is why it is so important for youth to interact with nature and to visit the places that will need their protection for future generations to continue enjoying.
MSI's sea camp program on Catalina Island ignites a deep eprsonal love and appreciation for the marine environment and the plethora of life that is found beneath its surface. Our program focuses on Ocean stewardship and all our participants are given the opportunity to be a part of the solution by increasing awareness of environmental concerns impacting the seas.
            Buidling Character & Strengthening Class Morale
Coming to sea camp on Catalina gives both students and teachers the opportunity to step outside of their comfort zone and encounter a different side of themselves they may have been neglecting via the overly fast pace of modern life. Each program activity introdues a certain altruistic character train, such as courage, to empower students to overcome their fears and aversions so they can take full advantage of the opportunities that await them at sea camp.
We are always here to discuss how we can best serve you! (310) 519-3172