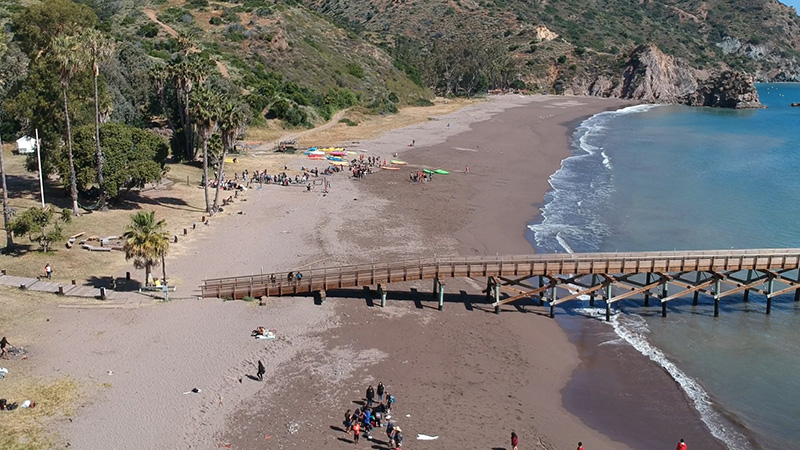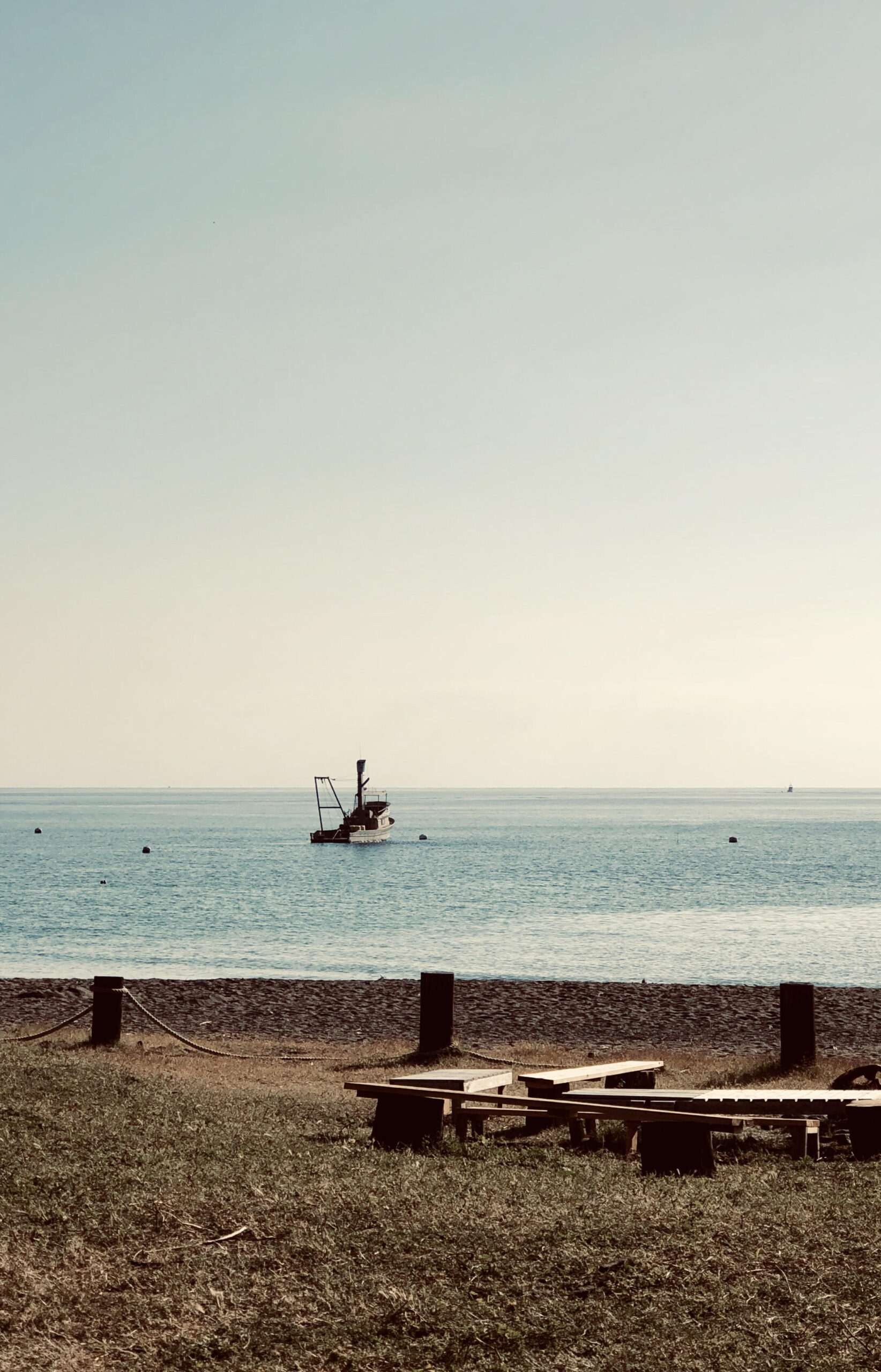 Santa Catalina Island is the most visited of the eight Channel Islands off the coast of southern California. It is home to a unique variety of flaura and fauna including bison, endemic fox, deer, both bald and golden eagles, and a wide variety of migratory birds. Every season holds a special treat for nature enthusiasts!
Green & Wild's Programs
Green & Wild hosts fun and educational eco-tour packages around the various highlights of the Catalina Island. Come for a two or four hour hike, kayak or snorkel at our prestigious cove, Whites Landing! We offer complete packages with food, transportation, equipment, gear and our enthusiastic naturalist staff to guide your expeditions and assist you with all your needs.
Whites Landing
We are located at one of the most beautiful and desirable coves on the island, 'Whites Landing', which is home to the longest natural sandy beach and second widest canyon on the island. This makes for both great beach time activities as well as hiking and exploring various trails.
Enjoy a long guided hike, snorkel or kayak then return for a home-cooked meal from our chef and enjoy the facilities and natural beauty of Whites Landing, Catalina Island!
Immersing Yourself In Raw Nature!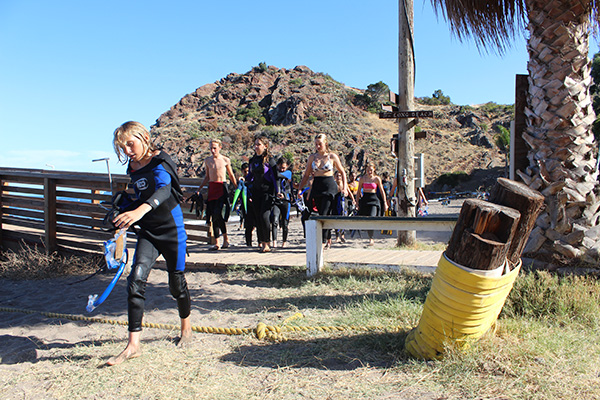 What can compare to being fully immersed in the serenity of raw, unspoiled nature!? Here there are no stress factors irritating you. You can completely unwind and forget about the world as you immerse yourself in the magnificent beauty of the island.
Hear the soothing calls of the morning dove, or perhaps the barks of a Catalina Island Fox. See a small herd of wild bison cruising along the wet sand of the beach. Experience multiple marine ecosystems during one single snorkeling session.
When you join Green & Wild's Eco Tours these and so many more encounters with the natural world are awaiting you!
want to come join us? Give us a call at: (310) 519-3172