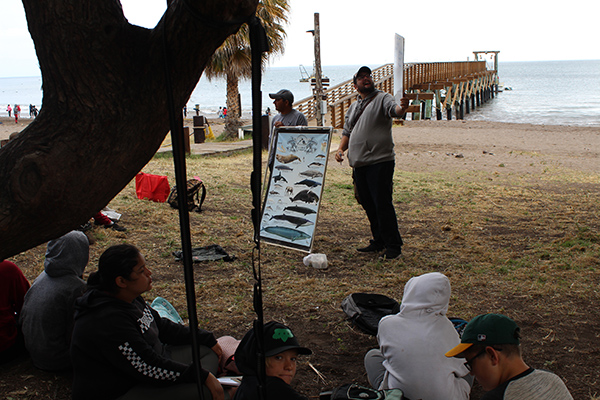 Coming to marine science camp on Santa Catalina Island provides high school students with the unique opportunity to become fully immersed in the environment, as they conduct actual field research and develop a personal appreciation for natural sciences.
Every participant is led through an orientation on how to keep a field journal and to use it for conducting field research during their camp activities. This often rekindles a childlike wonder for nature, and the scientific method becomes a new way of exploring and discovering the natural world.
A week at sea camp is enough to ignite a passion for marine biology, oceanography or any of the 'hard sciences'. In our twenty-five plus years of experience we have seen numerous campers return o tell us that their camp experience was their launch pad for a career in science.
Unfortunately, many high school students have forgotten how much fun learning is. However, by coming to sea camp on Catalina they rediscover their own potential and often decide to recommit themselves to their academic career.
The Magic of Catalina Island
Catalina Island is a very special place for youth of all ages. The entire island is an ecological conservation with a plethora of various forms of life on land, in the air and the water. There is something about being in the wild undisturbed beauty of nature that brings out the best of a person – suddenly the problems they had back home don't seem so important and they can imagine new possibilities for themselves.
Before coming to Catalina Island many kids and teens think that their options are very limited in the world. They only know what has been modeled for them by their parents and siblings. However, by coming to science camp on Catalina Island – the horizons of youth are expanded and they can begin to imagine a better future for themselves.