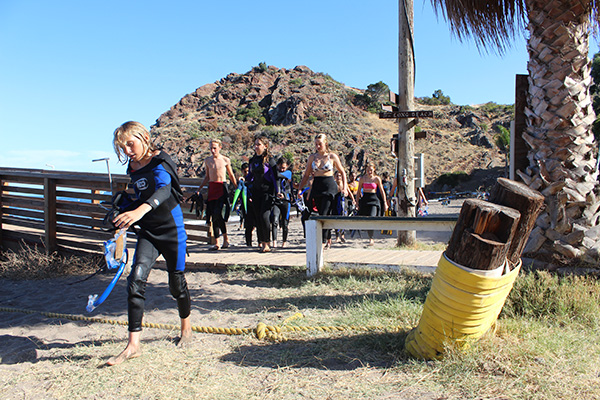 The Most Adventurous Sea Camp on Catalina Island
Sea Camp Program Activities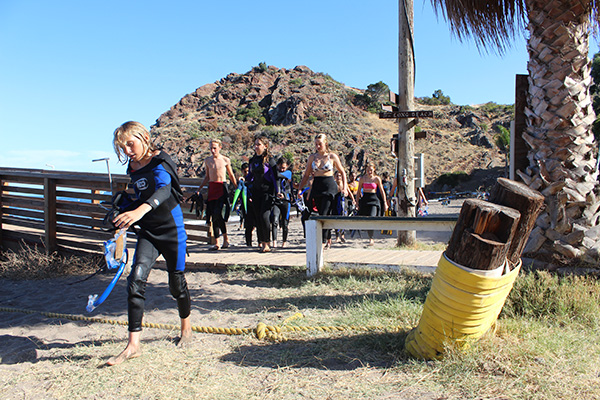 Marine Science Institute (MSI) offers a unique blend of both education and adventure during your sea camp experience at Santa Catalina Island. Your students enjoy such program activities as snorkeling during fish lab, kayaking during bird lab, hiking during natural history class, trawling with nets on our pontoon boat during plankton lab, visiting the touch tanks during invertabrates lab, dissecting squid during squid lab, and so many others!
 Making Field Science Fun
As a result of spending a week at camp your students will surely rekindle their love for the natural environment and discover for themselves how much fun field science can be! Campers learn how to keep a scientific field journal, how to conduct their own field research and how to come up with their own hypothesis. This full immersion into marine science often sparks a life long love and appreciation for the natural sciences.
Building Character In Youth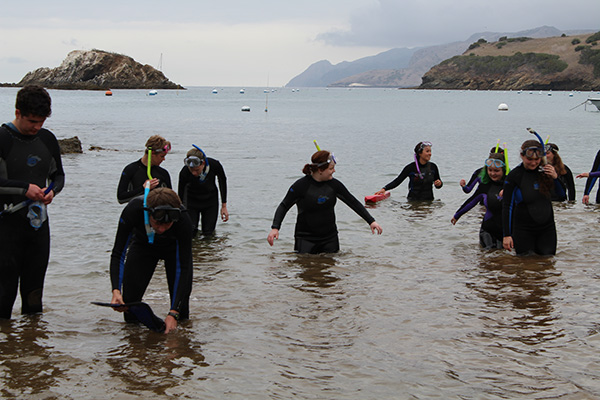 Each program activity focuses on building character in youth. Coming to camp immediately puts kids (and chaperones!) outside of their comfort zones and they are required to try new things they may never have done on their own, such as snorkeling in the ocean and kayaking to secluded island coves. In the beginning many campers have some form of aversion or even fear, especially if these activities are entirely new for them. Facing their fears and having a positive experience reinforces their self esteem and helps to build character.
During the fish lab snorkel the campers are taught about the character trait of courage. Each class has a different academic purpose as well as an altruistic character trait that each participant has the opportunity to focus on. You may find that your class returns from their sea camp experience with greater solidarity and morale, and that each individual has had a boost in their personal self image and self esteem.
 

Floating Sea Camp

Groups and classes that come to Marine Science Institute have the option of staying at our gorgeous island location at Whites Landing or to enjoy a ship aboard program on 'The Enhydra', oour 112 foot long marine research vessel (that sleeps 40). This ship is the site for our Floating Sea Camp program, which allows small to medium sized groups and classes the opportunity to study marine science while onboard fully equiped ship, while cruising the coastline of Catalina Island.

If you are interested in one of our programs, please contact us here: (310) 519-3172