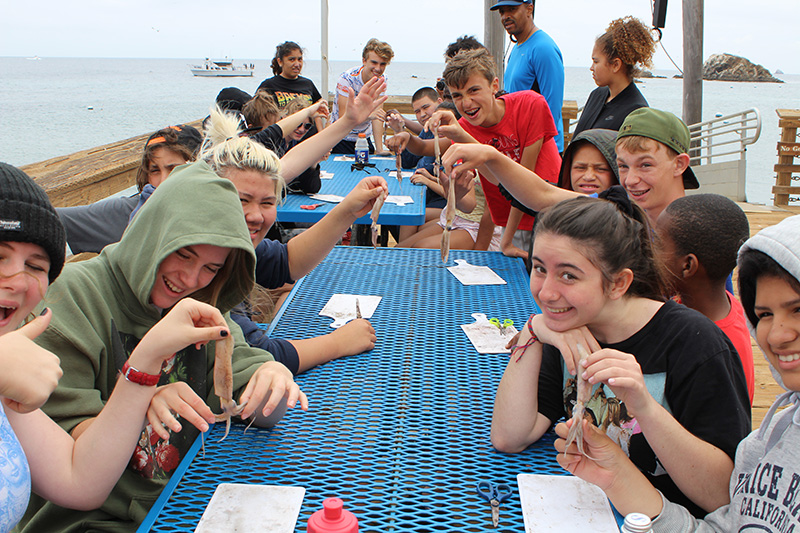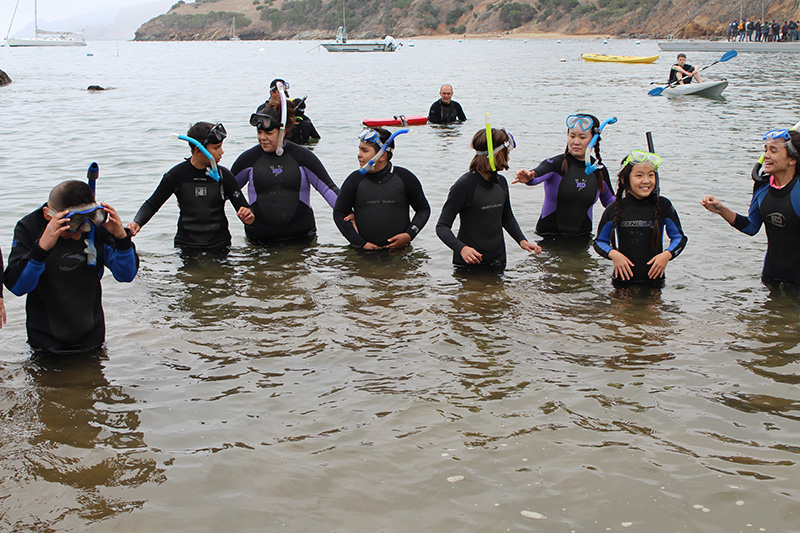 Studies have shown that students learning abilities are optimized when they are outdoors in the natural environment. This is especially true when talking about learning natural sciences, where the subject matter they are discussing is often times right before their eyes.
When kids come to camp they rediscover how much fun it is to learn. Each program activity is an opportunity to have a first-hand personal encounter with the subject matter. First MSI's instructors give a short 15 to 20 minute lecture, in which they introduce the various plants and animals the campers are likely to see during the activity. In this way, your students discover that book learning enriches their own personal experience in the field.
Program Activities For Building Character
From the moment students embark on their class trip to Catalina they are stepping outside of their comfort zones and putting themselves in the perfect opportunity to expand their horizons and grow as individuals. That is why the central theme of our program has always been, "break your fears". Fears and aversions hold us back from making tremendous personal breakthrough. During their week at camp your students are mentored by our staff on how to face their fears and have the courage to overcome any illogical aversions they may have.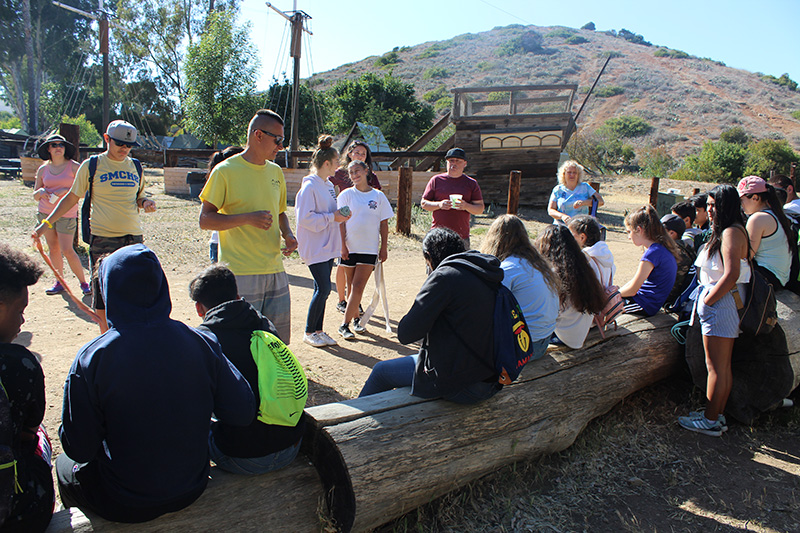 Focusing on building altruistic character traits is a core theme of ours because we have seen so many kids and teens return from their week at camp with a renewed sense of self approval and confidence.
Bringing Your Class Together
Coming to sea camp on Catalina Island is the perfect chance to build solidarity, improve class morale and bring your students closer together with each other. This makes it a perfect ice-breaker and team-building event in the beginning of the school year, or as a celebration at the end of the school year.
During various program activities some students may encounter their own personal fears and aversions that causes them to have some difficulty participating fully. This is where our highly trained staff steps in and encourages them to have courage and believe in themselves. Their fellow peers are also motivated to encourage one another and cheer each other on towards making new ground in their personal progress and achievements.
These type of experiences help individual students to build high self esteem and brings the whole class together to uplift, inspire and encourage one another.
Coming to MSI's Sea Camp on Catalina Island has never been easier! Just give us a call and we would love to discuss how to bring your class to camp!
Our customer service representatives are here to answer your questions from 9AM to 5PM, Monday through Friday (Pacific). Just give us a call at: (310) 519-3172.